Imagine stepping into a room and instantly turning heads with your stunning hairstyle. You rock the latest hair trend, blonde faux locs. This popular hairstyle choice in 2023 is not only versatile but also adds a touch of style to any occasion. Whether you're attending a formal event or simply hanging out with friends, this color of faux locs is bound to make a statement.
Celebrities have fully embraced this trend, further propelling its popularity. From red carpets to magazine covers, A-listers are flaunting this gorgeous faux locs with pride. With this hairstyle, you can channel your inner star and feel like a celebrity yourself.
These locs offer endless possibilities for creativity and self expression. You can experiment with different lengths, textures, and accessories to personalize your look. So why not give it a try? Step out of your comfort zone and embrace the beauty of this trendy hairstyle.
What are Blonde Faux Locs?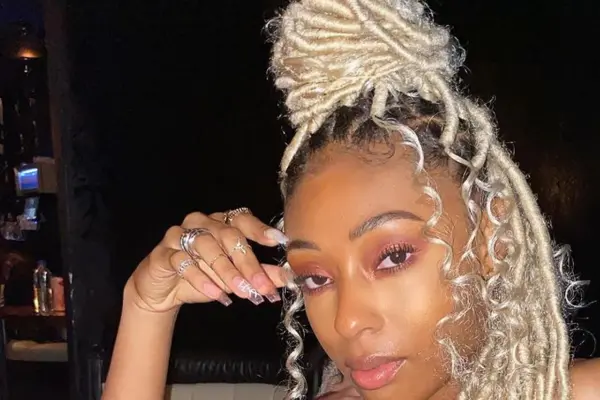 The term "blonde faux locs" refers specifically to faux locs that are dyed blonde, giving them a light and vibrant color. Faux locs are a type of protective hairstyle that mimics the appearance of traditional dreadlocks. However, unlike traditional dreadlocks, faux locs are not permanent and can be easily removed or changed.
For this type of faux locs, the synthetic hair is typically pre dyed blonde, but it can also be dyed afterwards to achieve the desired shade. The result is a beautiful and versatile hairstyle that can be customized to suit individual preferences.
Different Styles of Blonde Faux Locs in 2023
In 2023, there are various styles and options available to suit different preferences. From lengths and textures to color combinations, let's explore the exciting world of these beautiful colored faux locs.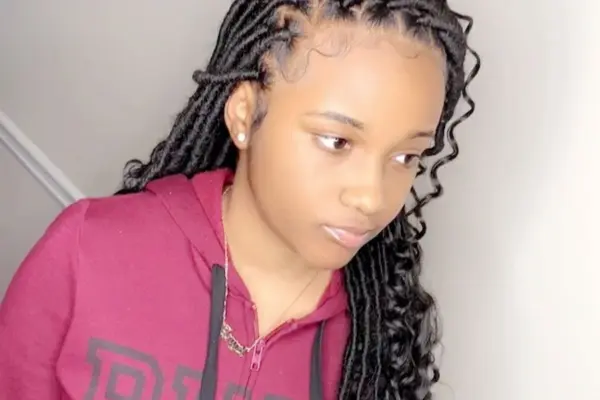 Classic Blonde Faux Locs: This timeless style features long, thin locs with a uniform blonde color, giving a natural and elegant look.
Chunky Blonde Faux Locs: For a bold and edgy look, opt for chunky locs that are thicker in size, creating a statement making hairstyle.
Blonde Faux Locs with Beads: Add a touch of bohemian locs flair to your locs by accessorizing them with colorful beads, creating a playful and eye catching style.
Blonde Faux Locs with Highlights: Enhance your locs with subtle highlights in a lighter shade, adding depth and dimension to your hairstyle.
Blonde Faux Locs with Ombre: Embrace the trendy ombre effect by incorporating a gradual transition from a darker blonde at the roots to a lighter shade towards the ends of your locs.
Blonde Faux Locs Updo: Create an elegant updo hairstyle with your locs, showcasing your face and adding a touch of sophistication to your look.
Blonde Faux Locs with Side Swept Bangs: Frame your face with side swept bangs, adding a soft and feminine touch to your blonde colored faux locs.
Blonde Faux Locs with Braids: Combine braids with your locs for a unique and intricate hairstyle, showcasing your creativity and individuality.
Blonde Faux Locs with Twists: Add twists to your locs for a textured and voluminous look, giving your hairstyle a modern and trendy twist.
Blonde Faux Locs with Half Up Half Down Style: Keep your locs partially tied up, allowing some strands to flow freely, creating a versatile and effortless hairstyle.
Blonde Faux Locs with Top Knot: Gather your locs into a high top knot for a chic and stylish look, to make your look even more fashionable.
Blonde Faux Locs with Side Braids: Add a playful twist to your locs by incorporating side braids, creating a unique and intricate hairstyle.
Blonde Faux Locs with Curly Ends: Give your locs a touch of glamour by adding curly ends, adding volume and movement to your hairstyle.
Blonde Faux Locs with Feather Accessories: Embrace a bohemian vibe by adorning your locs with feather accessories, creating a whimsical and ethereal look.
Blonde Faux Locs with Ribbon Accents: Add a feminine touch to your locs by weaving colorful ribbons throughout your hairstyle, creating a fun and eye catching style.
Blonde Faux Locs with Zigzag Parting: Create a bold and geometric look by incorporating a zigzag parting in your locs, adding a unique and edgy twist to your hairstyle.
Blonde Faux Locs with Wrapped Hair Jewelry: Elevate your locs by wrapping them with delicate hair jewelry, adding a touch of elegance and sophistication to your look.
Blonde Faux Locs with Side Swept Curls: Frame your face with soft, side swept curls, adding a romantic and feminine touch to your locs style.
Blonde Faux Locs with Fishtail Braid Accents: Incorporate fishtail braids as accents in your locs, creating a intricate and textured hairstyle that stands out.
Blonde Faux Locs with Floral Accessories: Embrace a boho chic look by adorning your locs with floral accessories, creating a whimsical and nature inspired style.
Achieving Beautiful Blonde Faux Locs Hairstyles
By following proper installation techniques and maintaining your locs regularly, you can easily achieve this beautiful loc style.
How to Install Blonde Faux Locs?
Here is the step by step process of installing blonde faux locs, so you can achieve the perfect style with ease.
Start by washing and conditioning your hair to ensure it is clean and moisturized before installing the faux locs.
Once your hair is dry, part it into small sections using a rat tail comb. The size of the sections will depend on how thick you want your faux locs to be.
Take one section of hair and divide it into two equal parts. Apply a small amount of styling gel or edge control to each section to help the locs hold better.
Take a blonde synthetic hair extension and fold it in half. Place the folded end of the extension at the root of your natural hair, with the two loose ends hanging down.
Take the two loose ends of the extension and wrap them around the section of your natural hair, creating a twist. Continue twisting the hair extension and your natural hair together until you reach the ends.
Use a rubber band or hair tie to secure the ends of the faux loc. Make sure it is tight enough to hold the loc in place, but not too tight that it causes discomfort.
Repeat steps 4-6 for each section of hair, working your way around your head until all of your natural hair is covered with faux locs.
Once all of the faux locs are installed, you can trim the ends to your desired length. You can also use a crochet hook to add any additional accessories or beads to your locs for added style.
When you're ready to remove the faux locs, simply cut the rubber bands or hair ties at the ends and carefully unravel the locs from your natural hair. Be gentle to avoid any breakage or damage to your hair.
Here is tutorial video for you:
Installation Techniques
Proper installation techniques ensure long lasting results. It's crucial to have them installed correctly. Here are some tips to ensure your locs last:
Choose a professional stylist who specializes in faux locs for a flawless installation.
Make sure the hair extensions used match your desired shade of blonde for a natural look.
Ensure that each individual loc is securely attached to prevent them from unraveling.
Maintenance Tips for Healthy Looking Locs
Once you've achieved your beautiful locs, it's important to maintain their health and appearance. Follow these maintenance tips:
Keep your scalp clean and moisturized by washing with a gentle shampoo and conditioner regularly.
Avoid excessive pulling or tugging on the locs to prevent damage or breakage.
Retouch any loose or frizzy strands by carefully wrapping them around the existing locs.
Are Blonde Faux Locs Trending in 2023
Blonde faux locs have become a hot trend this year, with an increasing demand among fashion forward individuals. From fashionistas to influencers, everyone seems to be buzzing about this trendy hairstyle on social media.
Increasing Demand
In 2023, the popularity of these locs has soared. People are opting for this stylish look as it offers a unique twist to traditional locs. The demand for this gorgeous colored locs continues to rise as more individuals embrace their versatility and edgy appeal.
Fashion Forward Choice
These gorgeous locs have gained an extra recognition for those who want to make a bold fashion statement. Fashionistas and influencers are embracing this trend, showcasing their creativity and individuality through this eye catching hairstyles. It's no wonder that people are turning to them for inspiration.
Social Media Buzz
Social media platforms are abuzz with discussions and admiration for these locs. From Instagram posts featuring stunning hairstyles to TikTok tutorials on achieving the perfect look, there is no shortage of content dedicated to this trend. The online community is actively sharing tips, tricks, and personal experiences, creating a vibrant community of enthusiasts.
Classic Long Blonde Hair with Faux Locs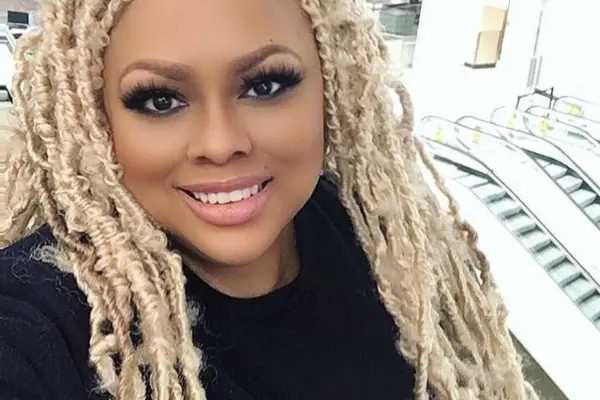 With blonde hair extensions, you can achieve the stunning effect of long, curly hair without the commitment or maintenance of growing your own locks. You can wear them in various ways, from a simple down style to an intricate updo. The curls and length of the locs add volume and movement to your hair, giving you an effortlessly chic look.
Not only do these locs provide a stylish look, but they also save your time. Instead of spending hours curling or straightening your hair every day, you can simply wake up with fabulous locks ready to go. This low-maintenance hairstyle gives you more time to focus on other things while still looking fabulous.
Honey Blonde and Platinum Mix with Faux Locs
Blonde colored faux locs are a stunning hair color choice that combines honey blonde and platinum shades. This unique color combination creates an eye-catching blend of warm and cool tones, adding depth and dimension to your hairstyle.
Honey blonde and platinum mix with faux locs has become a popular choice among those looking for a bold statement. The natural hair is transformed into a head turning style with this striking color combination. With the honey blonde and platinum mix, you can create various hairstyles with your faux locs.
Not only do honey blonde and platinum mix with faux locs offer a stylish appearance, but they also provide the convenience of human hair extensions. These extensions can be easily installed, allowing you to achieve the desired length and volume effortlessly.
Conclusion
Now that you have explored different styles and techniques for achieving beautiful blonde faux locs, it's time to embrace their beauty and make a statement with your hair. Whether you opt for classic long blonde hair with faux locs or experiment with a honey blonde and platinum mix, these trendy hairstyles are sure to turn heads in 2023.